Your Opportunity to Grow Your Career Awaits as a Warehouse Employee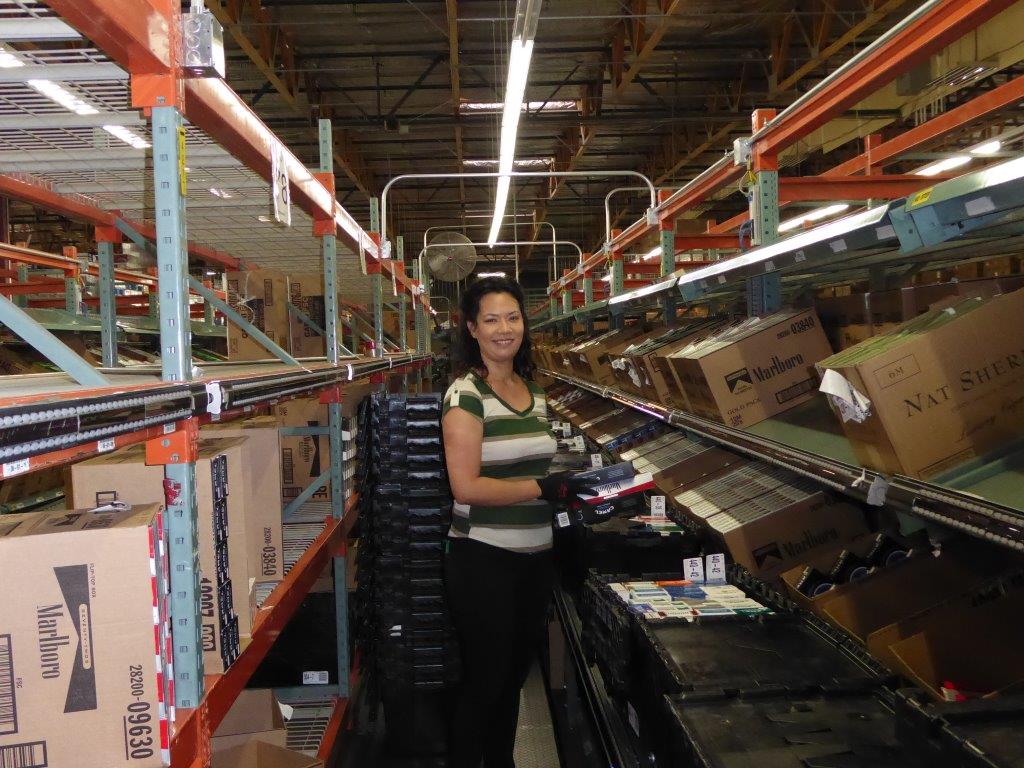 Working at Core-Mark enables you to have the freedom and encouragement needed to grow professionally while being in a caring, family-like environment. Jessica Watson is a 15-year employee at our Phoenix warehouse. She was hired during our start-up phase and has developed into a leader on several of our lines. Additionally, she offers a helping hand by training new hires and doesn't hesitate to help out when needed.
Jessica decided to work at Core-Mark because it is a good company to work for and she believes the company truly cares about its employees. She's learned a lot of skills, such as how to use an RF gun and audit orders. She's also learned how to work with others and has developed the skills needed to train them. Her favorite part of the job is the friendly employees, and her bosses are easy to talk to whenever she has problems. To be a great Core-Mark employee, she believes that employees should possess the following: punctuality, a team player approach, and a good attitude.
Core-Mark is a stable company. The benefits they offer are great, and it's a family-oriented company.
Are you searching for a career that gives you the opportunity to grow while being in a family-like environment with supportive coworkers? Join the Core-Mark family and explore our warehouse opportunities today!