Driving Change: The Core-Mark Merchandiser Story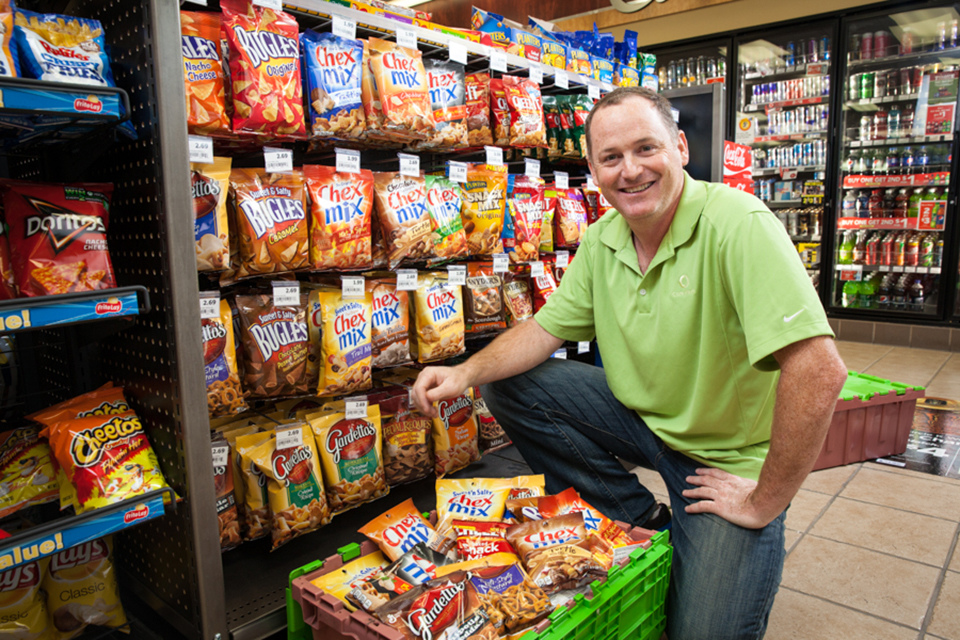 At Core-Mark, our stability leads to your growth. Our employees can depend on our support while still getting the freedom to push their career to new heights. With the flow of fresh food and consumer goods changing and increasing each day, we at Core-Mark specialize in their movement. With over 37,500 locations, we understand the importance of being on our A-game to give our customers the edge they need to succeed in their space. That's where our Merchandisers make their impact.
Giving Customers Confidence
As a Merchandiser, you'll be part of a process that's vital in creating visibility and engagement for our customers' products. As a difference-maker, you'll build customer relationships and represent Core-Mark with a professional manner and acute business execution. What does that consist of? You'll travel to a customer's location, where you'll use your skills to assess and improve their goals and success. You'll place merchandise in display areas that capture eyes and increase interaction. Moreover, you'll identify problem areas and provide key insights to improve our customers' sales.
Building Relationships While Building Your Career
A watchful eye and timeliness are needed to become a Merchandiser. With experience comes development, and that's what we want to see in all of our employees. As a liaison, you'll be in direct contact with Core-Mark customers. You'll manage your territory, gather strategic information, and communicate daily with Managers and other team members.
Merchandise for Core-Mark
Are you passionate about making a difference? We're looking for highly motivated candidates with excellent communication skills and keen attention to detail. We want someone who wants to take advantage of the opportunity to succeed and grow. Sound like you? If so, apply to join the Core-Mark team today.